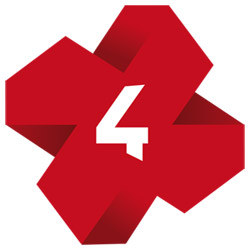 Nowoczesne Technologie w Zakładach Ortopedycznych im. W Omiotka
Nasze wielopokoleniowe tradycje zobowiązują nas do kultywowania klasycznego, szeroko rozumianego rzemiosła. Wielokrotnie zdarza się, że tylko i wyłącznie sprawne ręce i doświadczenie zapewniają wysokiej jakości produkt. Nie mniej jednak nie można zaprzestać rozwoju i wykorzystywania najnowocześniejszych technologii. W naszych Zakładach korzystamy z wielu nowinek, które zapewne nawet nie śniły się Wacławowi Omiotkowi.
Technologia CAD / CAM (computer asissted design/ computer assisted manufacturing).
Czyli projektowanie na komputerze i produkcja poprzez urządzenia sterowane komputerowo takie jak frezarki, roboty czy też drukarki 3D. W naszej firmie korzystamy ze skanerów 3D, mat podobarograficznych i podoskopów w celu pobrania miary. Takie rozwiązania są nieporównywalnie bardziej komfortowe dla pacjenta. Nie ma potrzeby wykonywania długo trwającej, brudnej miary gipsowej. Wystarczy skorzystać ze skanera i po chwili mamy już daną część ciała zeskanowaną i gotową do obróbki w programie CAD.
Oprogramowanie to również niezwykle istotna kwestia. Korzystamy głównie z programu NEOCAD firmy Rodin 4D. Jest to niezwykle intuicyjny i prosty w obsłudze program. Jest on zaprojektowany przez ortotyków, dla ortotyków. A co za tym idzie, nauka i przyzwyczajenie się do NEOCADA zajęło nam niewiele czasu. Do wielu plusów takiej produkcji należy zaliczyć m.in. wysoką dokładność oraz powtarzalność. Następnie, projekt wykonany na komputerze, przenoszony zostaje na maszynę która wykona pozytyw. Może to być frezarka, może to być robot wieloosiowy lub drukarka 3D. U nas w firmie, nasze pozytywy wykonywane są na frezarkach.