Stawy kolanowe
Kolano to najbardziej rozbudowany staw w ciele człowieka. Dlatego też jest to najbardziej skomplikowany element protezy kończyny dolnej. Kolana protezowe dobierane są przede wszystkim na podstawie aktywności wykonywanych przez pacjenta. Inny produkt zastosujemy w przypadku emeryta raz w tygodniu chodzącego do sklepu a inny w przypadku sportowca który stracił nogę w wypadku i chce powrócić do jak najwyższej aktywności. W naszej ofercie znajdziecie Państwo kolana protezowe wszystkich typów, od jednoosiowych poprzez wieloosiowe a skończywszy na elektrohydraulicznych, wszystkie pochodzące od renomowanych zagranicznych producentów. Prosimy zapoznać się ze szczegółowymi opisami poniżej.
Otto Bock 3R20
Podstawowe kolano w naszej ofercie wykorzystywane przy protezie definitywnej (finalnej). Wieloosiowe ze wspomaganiem wyprostu. Klasyczna konstrukcja, która ma zapewnić bezproblemowe i bezawaryjne użytkowanie. Stopnie mobilności 1 i 2.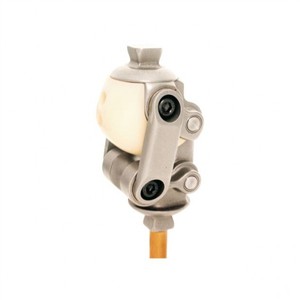 Otto Bock 3R40
To również jedno z podstawowych kolan w naszej ofercie. Jednoosiowe kolano z zamkiem blokującym kolano w pozycji wyprostnej. Ma zapewnić możliwie wysoki poziom bezpieczeństwa pacjentowi z poziomem mobilności 1 i 2.
Otto Bock 3R60 PRO
Protezowe kolano hydrauliczne 3R60 jest wieloosiowym stawem z hydrauliczną kontrolą fazy wymachu. Zapewnia chód podobny do fizjologicznego dzięki kontrolowanemu zgięciu w fazie obciążenia jednonożnego. Stopnie mobilności 2 i 3.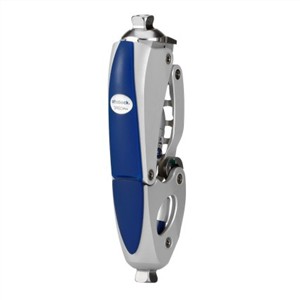 3R80
Wodoodporne kolano wieloosiowe, hydrauliczne. Dzięki swojej konstrukcji i użytym materiałom nadaje się dla użytkowników aż do 150 KG. Zapewnia bezpieczeństwo w chodzie, zarówno przy chodzeniu po nierównościach, schodzeniu ze schodów czy przez przeszkody. Stopnie mobilności 3 i 4.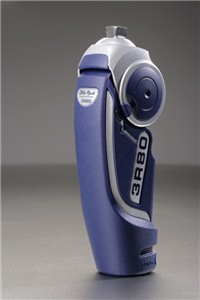 3R95
Kompaktowe kolano 3R95 o wyjątkowo niskiej masie zapewnia użytkownikowi kontrolę w fazie wymachu i obciążenia dzięki użytej hydraulice. Polecane jest dla bardzo aktywnych użytkowników. Stopnie mobilności 3 i 4.